Travel
7 Must Visit Pilgrimages in India for 2022
The extensive history and culture represent India's diversity. The land has been a spiritual refuge for generations, where individuals of all religious beliefs have cohabited happily and without hatred—people from all over the world travel to India for spiritual enlightenment. Further, the pilgrimages in India are religiously significant locations that attract devotees. As per legends, these sacred places and pilgrimage spots are the ones every devotee must visit once in their lives.
Some religious sites in India are as ancient as the civilizations, whereas others are more new constructions. Further, each famous pilgrimage in India has its importance and historical origins. They are dispersed across the country in small villages and large cities. Apart from appreciating the intricate architecture of the magnificent structures, you may discover the spirituality that distinguishes Indian culture. Let's find some of the pilgrimage destinations in India that one must visit.
Seven Pilgrimages In India That One Must Visit
1. Chota Chardham Yatra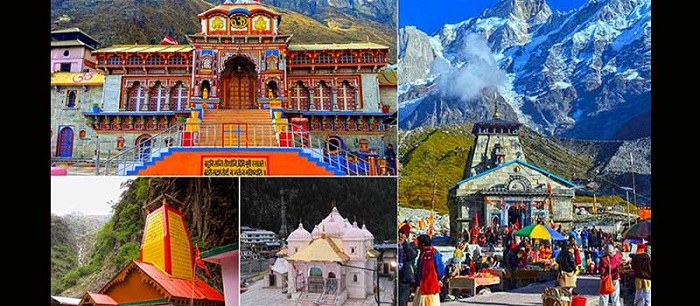 The Char Dham Yatra features numerous sacred sites, and circuits pilgrims travel across Uttarakhand. The Chardham Yatra is a journey to four sacred locations in the Himalayas: Yamunotri, Gangotri, Kedarnath, and Badrinath. As per belief, one must embark on the journey in a clockwise movement. Hence, the pilgrimage starts from Yamunotri, travels to Gangotri, Kedarnath, and concludes in Badrinath.
These locations are located at high elevations and inaccessible by roadways, necessitating long trekking. Hence people with health conditions might have problems. Yet, with LIH Travel's Chardham yatra by helicopter, you can travel to these locations conveniently. September is the best period to embark on this Yatra, and there are bookings for the helicopter services. So book your travel package with LIH Travel. During this Yatra, you will visit the most significant Lord Shiva pilgrimage in India – Kedarnath and among the "Panch Kedar."
So include this among the pilgrimages in India.
2. Haridwar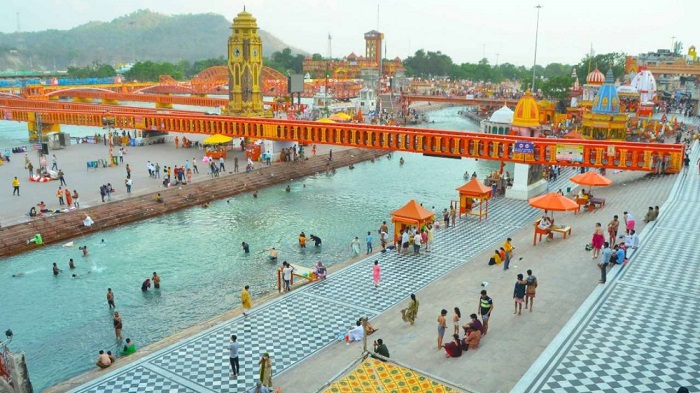 Haridwar is the city of the gods, with chants to honor the sacred Ganges, bells, and hymns. People cleanse their misdeeds in the holy Ganges River in Uttarakhand's picturesque, busy city of Haridwar. Further, worshippers and pilgrims begin their trip to Chaar Dhaam from this location. Additionally, practice yoga in the serene ashrams, stroll across the Ganges ghats, or discover unexplored areas; it will undoubtedly be a calming experience. Further, it is among the pilgrimage places in North India.
3. Shirdi Sai Baba Temple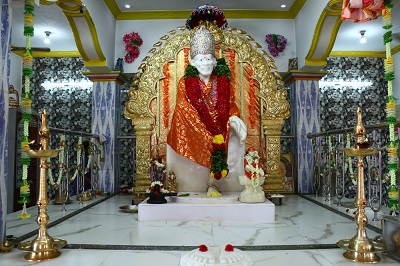 Among the most notable pilgrimages in India is Shirdi Sai Baba Temple. We all must have heard about Shirdi Sai Baba, one of Maharashtra's most renowned shrines. Due to Sai Baba's charismatic qualities, proponents of all religious faiths tour the holy site to honor his legacy. Sai Baba is known for his several miracles and his astonishing stories. The most important festivals held at his temple are Ramnavami, Guru Purnima, and Vijayadashmi, and visitors visit this temple rear-round.
4. Vaishno Devi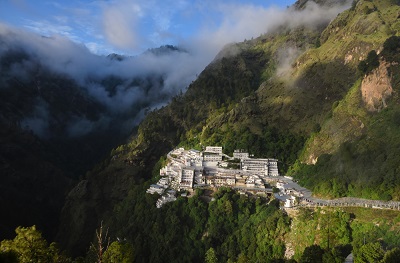 This place is the sacred cave shrine of Mata Vaishnodevi, situated in Trikuta hills 13 kilometers from Katra at an altitude of 1,560 meters above sea level, with brilliant skies with spirituality and vitality permeating the environment. Further, it is one of the most prominent pilgrimages in India. Further, Maa Vaishno Devi's darshan inside the holy cave takes the appearance of three naturally occurring rocks called pindies. These pindies depict the goddess in her three incarnations: Maha Saraswati, Maha Kali, and Maha Lakshmi. Every year, over one billion visitors to the Vaishno Devi shrine.
5. Tirupati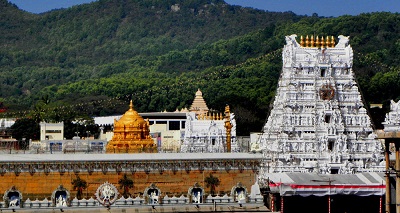 Tirupati's name alone has the power to generate powerful spiritual sentiments. Although the moniker 'God's Abode' is apt, the city also offers several other tourist destinations that make it a destination worth a visit. Tirupati, located in the Chittoor region of Andhra Pradesh, is among the nation's most renowned pilgrimage destinations. Moreover, Tirupati is among the oldest towns in India and is mentioned in several ancient books as a prominent pilgrimage in South India.
6. Bodhgaya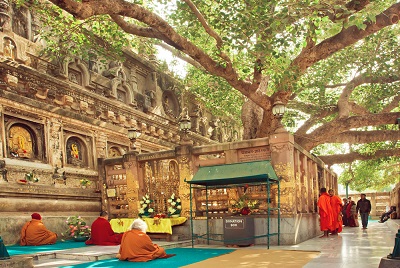 Bodhgaya, in Bihar, is among the significant Buddhist pilgrimages in India. Here, beneath the Bodhi tree, Gautama Buddha achieved enlightenment. Further, the area is teeming with pilgrims who visit the monasteries, holy sites, and temples throughout the year. The majestic Buddha sculpture, the Mahabodhi Temple, and the Bodhi tree also draw visitors from India and worldwide.
7. Puri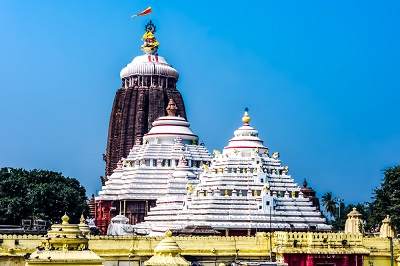 Puri is among India's most significant pilgrimage sites. It is famous for the Jagannath Temple, which is also a part of the Chardham Yatra. During the yearly Rath Yatra, numerous pilgrims travel Puri and participate in the journey.
Also Read: Everest Base Camp Trek Guide
Conclusion
This list features a few important pilgrimages in India. However, the list stands endless, and there are more to add. Planning for a spiritual journey? Let LIH Travel help you with a personalized itinerary.